Webcams from Nesøya:
Mulvik
Nes 1
Nes 2
Nesøya
Stangvik 1
Stangvik 2
Mountain "Nordviksula"
Welcome to Nesøya Brygge- a beutiful pearl on the coast of Nordmøre.

Nesøya is a wooded island located in the fjord between Meisingset and Stangvik, about 30 km from Sunndalsøra. The island is connected to the mainland by bridge and the road goes straight to the cabin.

We can offer you comfortable and cosy cottages and Rorbuer with directly access to the fjord. We have also different types of boates and outboard engines to choose from.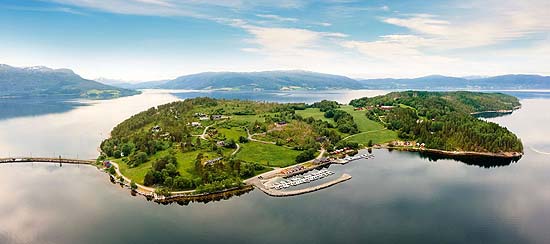 AKTIVITETER
Fishing in the fjord. Splendid terrain for hiking all over the island. Near famous nature spots as Innerdalen Naturepark, Eikesdalen and Mardøla waterfall, Aura Powerplant, Svinvik Arboret.

Wireless Internet is available on Nesøya Brygge!